This Long Hose is the result of our quest to create the most comfortable socks
These socks are knitted using a special technique that dates back to the time when socks were made using an elastic ground yarn and a fine cover yarn.
These socks are firm, but very soft to the touch, and they fit perfectly. They have long been a favourite with many of our customers.
The outer yarn is made of a fine silk thread for a stylish sheen and high flexibility. These socks are suitable for professional use because they are comfortable even when wearing leather shoes for long hours.
High socks do not show bare skin, even when legs are crossed, and are less likely to slip down than mid-calf socks. With their anti-bacterial and anti-odour yarns, they provide maximum comfort all year round.
The aesthetics of Tabio's men's socks
Tabio's philosophy for men
This last point makes a big difference when you sit down. It doesn't matter how good your suit is, or how good your shoes are, if your socks slip, you'll look sloppy.
We support the feet of gentlemen with meticulous attention to detail.
Socks that don't slip all day
The special thing about this product is the length of the LongHose (below the knee), which means you don't have to put it on in the morning and then put it on again and again until you get home at night.
While normal socks stop at the thickest part of the calf and therefore fall off due to gravity and the movement of walking, the LongHose length extends to the shapelier part of the leg, below the knee, where the fabric stays in place.
Our goal was to create the most comfortable shoes for your feet
The LongHose is designed to give you a unique fit that will make you forget you are wearing it.
Japanese artisans have used the best materials and knitting techniques to create a product that is effortless to wear.
The socks are made with thicker ribbing that is visible at the hem when seated, and thinner 1 x 1 ribbing that is more elastic where the calf thickens above the ankle. We have studied every aspect of our socks to ensure they are comfortable and easy to wear.
These socks have been sold for a long time and are becoming more and more popular with customers every year.
Elegant fabric with a shiny, ribbed look that protrudes from the hem
The fact that they don't slide down makes them very stylish on the part of the leg extending beyond the hem of the suit.
The LongHose are made from merino wool, which is soft and plump to the touch, then treated with a silky finish for extra shine.
At first glance, they look like ordinary ribbed socks, but the irregularity of the ribs changes the way the light hits the socks, giving them a striped look, but one that is more subdued than classic striped patterns.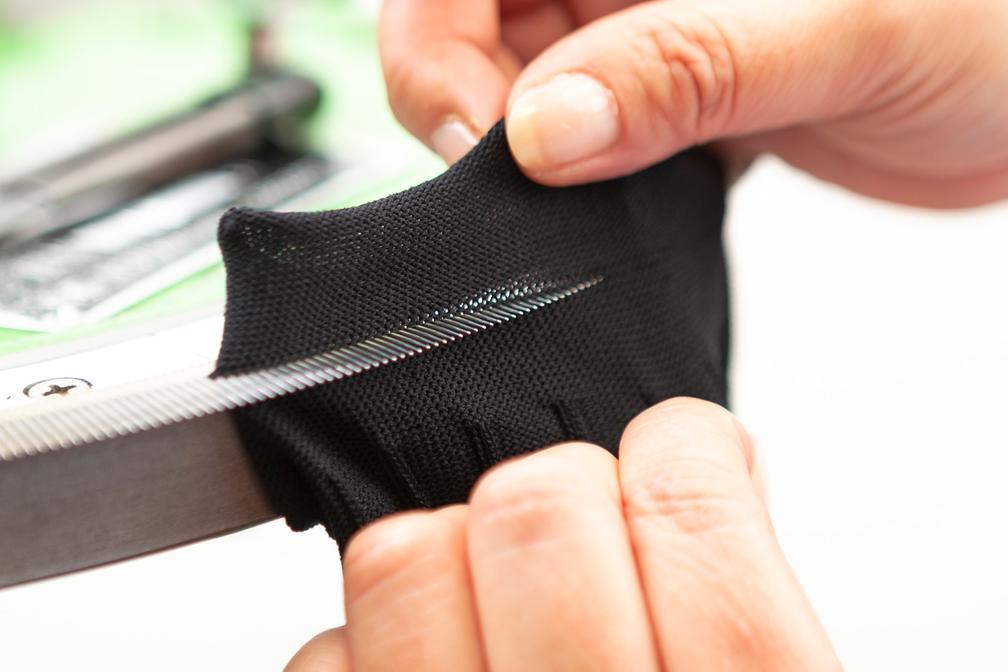 A "reworked" finish with great attention to detail
The toes are sewn one by one by our craftsmen, with a "remaillage" system, which prevents fraying and makes the seams flat so you don't feel any discomfort in your shoes.
Product details
Made in Japan
Material: Merino wool, with a discreet sheen and a pleasant feel
Recommended footwear: dress shoes, dress shoes
HERE IS THE SAME MODEL IN DIFFERENT SIZES
M: 40-43(042170057 CH laine côtes 9x2 M)
L: 43-47(042170058 CH laine côtes 9x2 L)
HERE IS THE SAME MODEL IN COTTON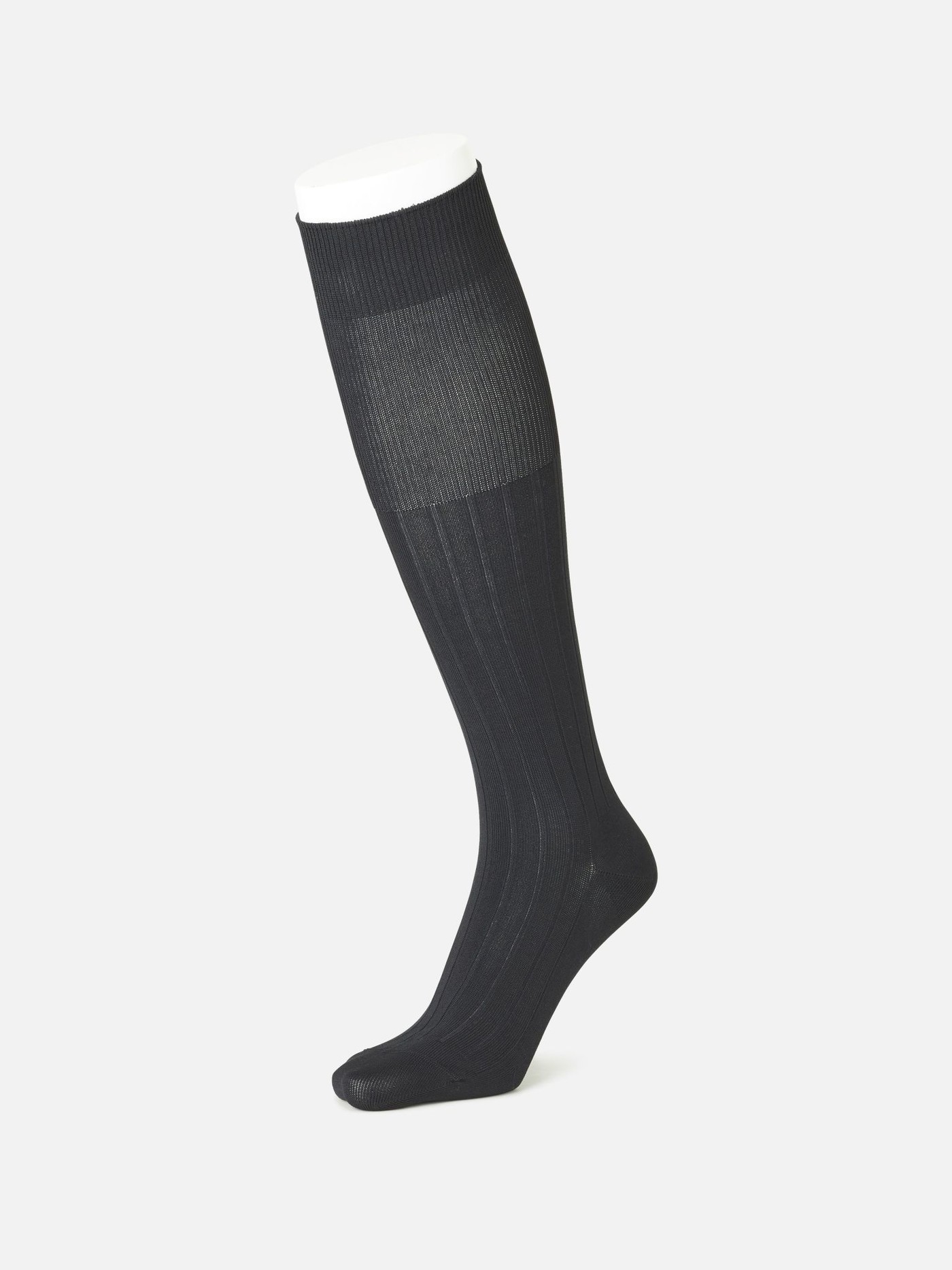 M: 40-43 (000025017 CH côtes 9x2 M)
Here is our to discover...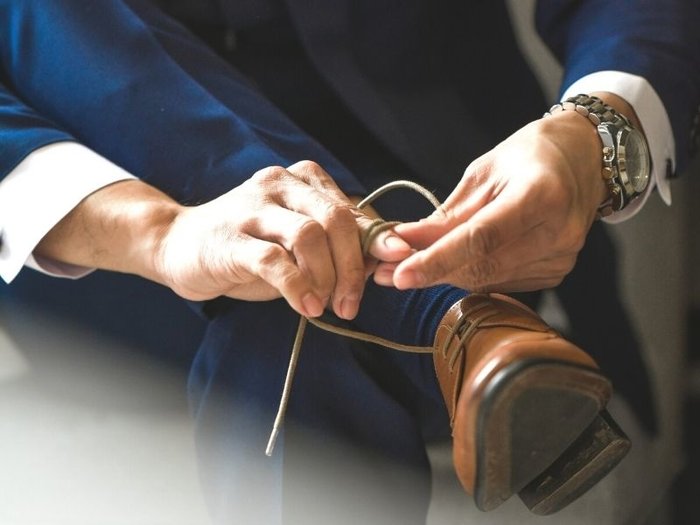 #20 The suit sock, what every man should know
MERINO WOOL47% NYLON30% ACRYLIC21% POLYURETHANE2%