*Available in size M with the reference 011900185

NUDEY 54d
Wearable cosmetics
- New fake skin tights -
Want to show off your bare legs to keep up with the winter trend, but can't stand the cold?
Would you like to make my skin look good?
To solve these problems, a new range of soft, comfortable colours adapted to every skin type is now available!
The solution to your wishes
---
I want to hide my unsightly pores and scars...
I want to get my bare legs out but it's cold...
I can't find stockings that match my skin tone...
---
Try the new "Wearable Cosmetics"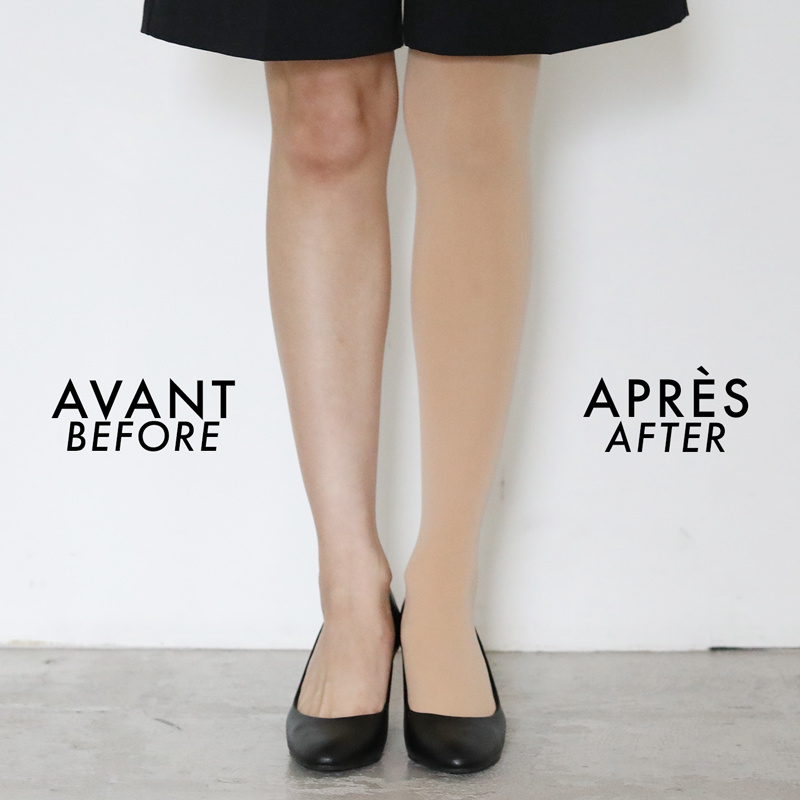 Making bare skin look good
The skin is as beautiful as if it had been given a powdery effect, thanks to the instant disappearance of discomforts such as scars or pore marks.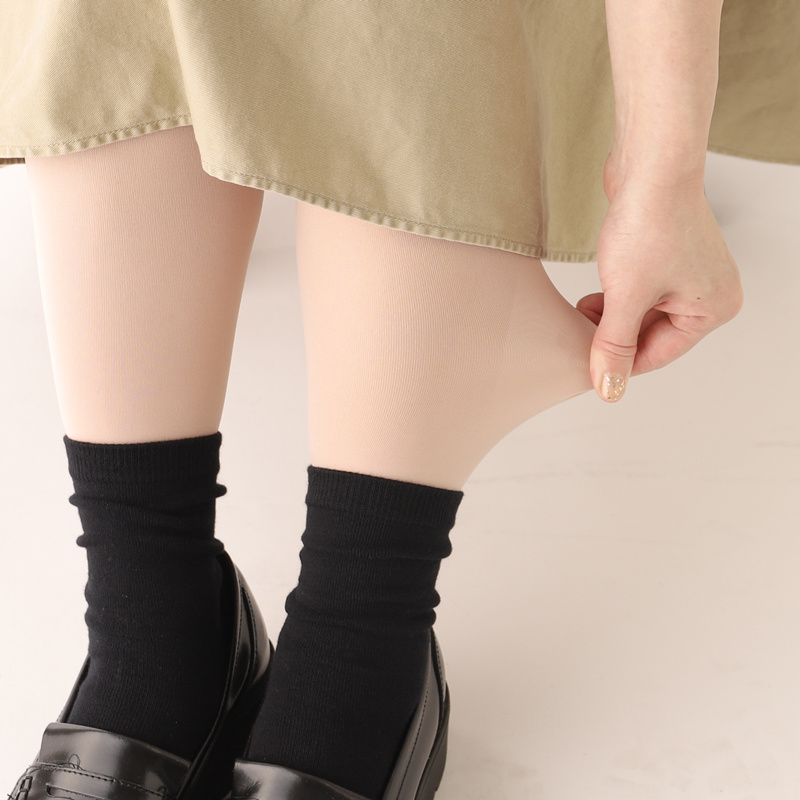 Discreet protection against the cold
The ultra-fine fibres are knitted on a dedicated stocking knitting machine, so they feel extremely comfortable on the skin and are as warm as tights.
Which colour suits you?
Diagnose the right colour for your skin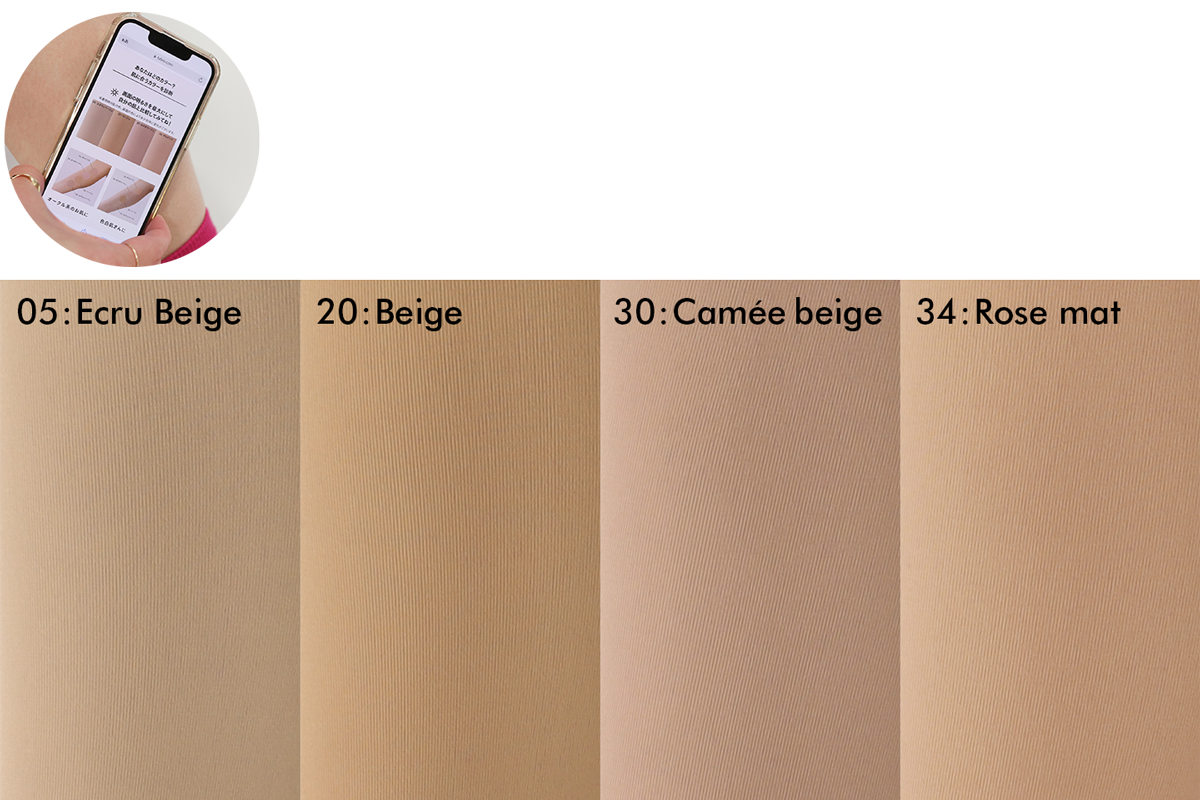 Maximise the brightness of the screen and compare it to your skin colour*
*The colour may vary slightly depending on the shade of the skin when worn and the tone of the screen.
Comparison of the four colours for different skin tones
Cold undertone
Warm/Olive undertone
Neutral undertone
Cold/Neutral undertone
05.Ecru beige
20.Beige
30.Camée beige
34.Rose mat
NYLON 83% POLYURETHANE 17%