#27 The Power-Fit Men's Sock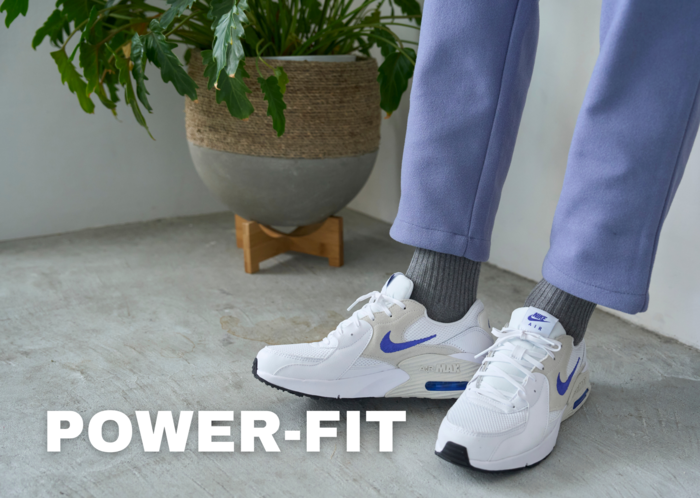 The ally of athletes and dynamic city dwellers
Just like a shoe, a sock must be adapted to its wearer's use. Our daily lives are once again filled with long journeys, travels, and outdoor sports, demanding a pair of firm, comfortable socks that can accompany you all day without causing any discomfort.
Similar to a pair of dress socks or a pair of athletic socks, the Power-Fit combines the best of both styles to offer those aspiring to a functional wardrobe a versatile and durable staple throughout the year.
The Power-Fit sock draws inspiration from the Ivy style of the United States
Ivy Style, or Ivy League style, emerged in the 1950s and 1960s among students of the Ivy League universities. It is characterized by a neat, classic, and casual appearance, favoring quality clothing such as blazers, tailored trousers, and dress shirts. The colors used are typically neutral and traditional. Inspired by British dress codes and the preppy style of American colleges, Ivy Style emphasizes tailored and timeless cuts. It has influenced men's fashion over the years and is appreciated for its understated elegance and attention to detail. The Ivy League style reflects an image of sophistication and refinement without being overly flashy and remains a popular choice for those seeking a classic and timeless look.
Power-Fit socks can be paired with various types of Ivy League-style shoes, such as loafers, boat shoes, oxfords, brogues, and chukka boots. While traditional colors are often neutral, such as brown, black, or burgundy, there is no limit to the possibilities with these socks. You can pair them with different shoes and experiment with bold colors to add a touch of unique style.
| | |
| --- | --- |
| AMERICAN RIBS | IVY RIBS |
| American ribs create a pronounced texture on the socks, with raised stitches alternating between thick and thin parts. They give a classic and elegant appearance, often associated with formal styles. | The Ivy ribs are thinner and tighter than American ribs, creating a subtle and discreet pattern on the sock. They are associated with a casual and preppy style, often worn with outfits inspired by the Ivy League fashion. |
| | |
3 key points in the composition of Power-Fit:
During your training, you may risk getting injuries, some more serious than others, but it is important to prevent them.
To avoid sprains or strains, and especially to recover better without muscle soreness, it is important to stretch after each workout.
Point 1: Its yarn made of cotton and acrylic
We use a yarn made of cotton and acrylic to create a subtly fluffy and stretchy texture. Although the fabric is thick, it provides a pleasant touch and can be comfortably worn throughout the year.
Point 2: Exceptional fit around the heel and calf
The most remarkable feature ofPower-Fitsocks is their precise and flexible fit to the curves of your heel and calf.
The ribbing of the shaft, as well as the elastic, provide a firm grip on your foot and calf without compressing them, ensuring that they don't slip even after a long walk.
Point 3: Reinforcement of the toe and heel
The toe and heel areas of the socks, the two most vulnerable zones to damage, have been reinforced to make them more resistant to tearing and wear. This sturdy construction allows them to withstand repeated washings and extend their lifespan.
The "Made in Japan" guarantee | Nippon's craftsmanship
The textile industry, mostly outsourcing its workforce abroad to reduce production costs, Tabio has committed to producing all its products in its own factories located in Nara. From raw materials to manufacturing, dyeing, and finishing, all these steps are carried out under meticulous controls to guarantee the specific quality made in Japan.
The Power-fit socks are the perfect combination of an optimal fit and a wide range of colors. As soon as you put them on, you will be captivated by their exceptional comfort and perfect cut. They adapt perfectly to your feet, offering an unmatched level of comfort. Moreover, with a wide range of colors available, you can express your style and coordinate your socks with all your outfits, from classic white to vibrant shades that enhance your look. Power-fit socks combine comfort and style, giving you an irresistible experience.
Inspired by a pair of tennis socks that captivated our founder, Mr. Ochi, in his youth, these socks have been designed to withstand sagging, even during intense workouts. With their thick fabric that ensures exceptional durability and their delicate ribs that evoke the elegance of tennis, they accompany you perfectly whether you are in the office or on a day off. Don't resist the urge to try them for yourself and experience the exceptional comfort they offer from the very first moment.
Power-Fit Mid-Calf Socks
Be the first to comment...