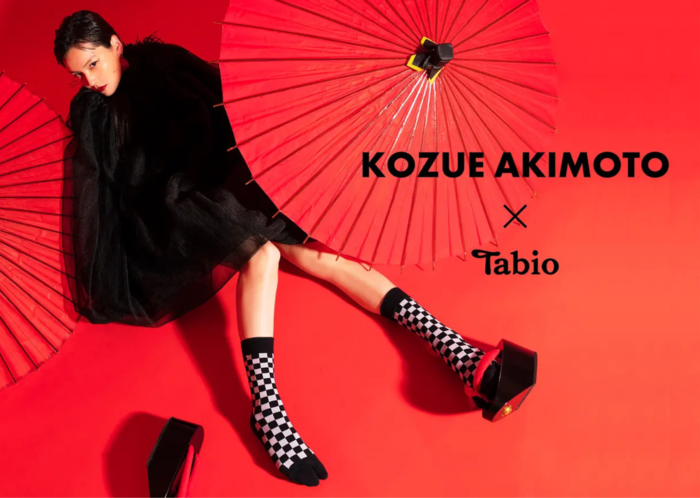 We are thrilled to announce the release of the second sock collection in collaboration with the famous model. Kozue Akimoto (@akimoto_kozue). This long-awaited collaboration has given birth to an exceptional range of socks, now available to all fashion enthusiasts. In addition to the glittery and oversized models that experienced instant success during the first edition, this new collection also offers new unique designs. The six models presented are the result of Kozue Akimoto's meticulous attention to detail and our brand's technical expertise. From concept to visual realization, Kozue Akimoto personally supervised every aspect of this second collection, which will be available throughout the year. Don't miss this opportunity to discover and acquire these exceptional products!
Check Tabi Crew Socks
Washi Pile Tabi Socks
Tabi Loose Knee High Socks
Sporty Rib Tabi Socks
Vertical Multi-Stripes Tabi Socks
Sparkling Tabi Crew Socks
About Kozue Akimoto :
Kozue Akimoto, a renowned fashion icon known for her sense of style, brought her expertise to this collaboration. Her passion for design and deep understanding of current trends are reflected in every pair of socks in this collection. With her keen eye and attention to detail, Kozue Akimoto has created unique designs that captivate the eye and allow individuals to express their personality with elegance.